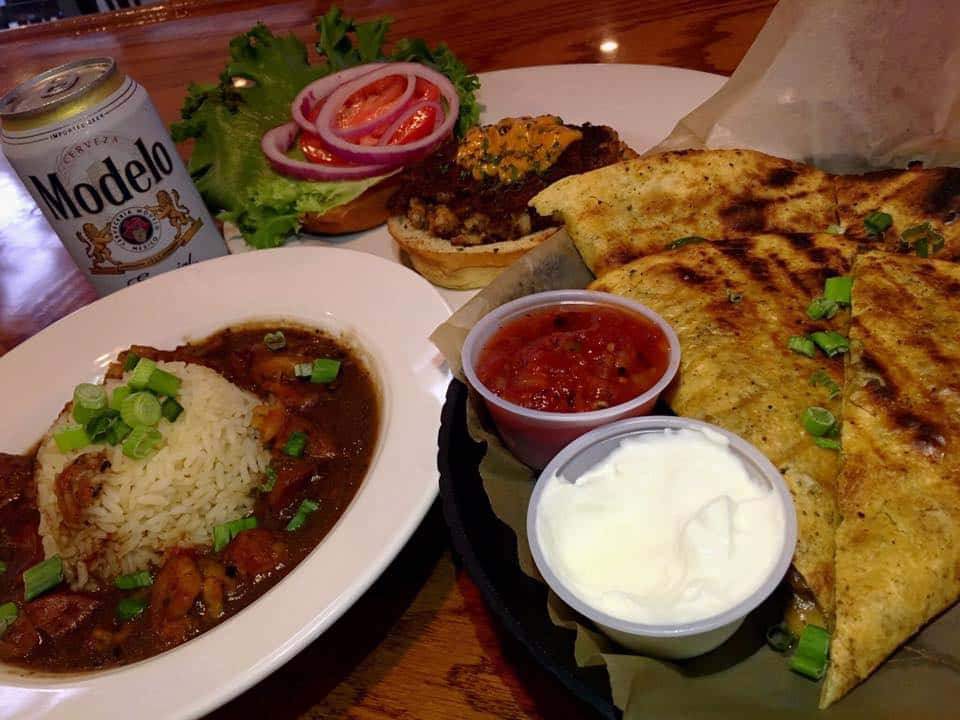 Covid-19
We will be updating this page as more information becomes available. We continue to thank you for your support.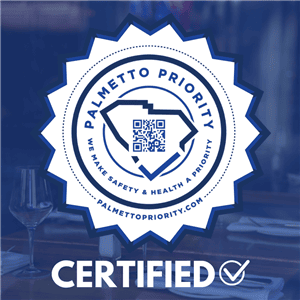 As part of the Palmetto Priority Commitment-
All DIG Restaurants agree to the following priorities to protect their employees and customers and demonstrating leadership in safe sanitation practices with all employees on every shift.
Have Completed a DHEC Virtual Food Safety Check

Managers have completed the ServSafe Reopening Guidance: COVID-19 Precautions.13-minute ServSafe Reopening Guidance: COVID-19
All employees will be trained on appropriate cleaning and disinfection, hand hygiene, proper face covering and respiratory etiquetteThe ServSafe Take-Out and the ServSafe Delivery training videos are optional but highly encouraged if they apply to your operation.
Adhere to the minimum standards, as outlined below of the SCRLA Restaurant Reopening Guidance.Post required signage advising customers not to enter if symptomatic
Appropriate signage to promote social distancing and walking traffic patterns
Select one person per shift to be in charge of safety and sanitation during the shift, observing and ensuring that hand washing is done appropriately, and sanitation of dining room areas, restrooms, lobbies and door areas is done regularly and consistently (minimum of hourly).
Signs reminding of hand hygiene and proper hand-washing posted for customers and staff
Execute the restaurants plan to clean and disinfect common areas and surfaces regularly using chemicals appropriate for COVID-19 disinfection
Health safety checks for all employees before each shift
Each employee is required to wear a face-covering (i.e., cloth or paper face coverings, face masks, full face shields)
Hand sanitizing stations will be available to all customers and employees, including upon entry
Parties will maintain at least 6 feet of distance from other parties at all times, except when seated at tables or booths with partitions.
Only provide condiments (consider using PC products when appropriate), silverware, flatware, glassware, or other traditional tabletop items upon service/request. When the table is unoccupied all items should be removed
Tables are cleaned and disinfected in between seating
Self-service items such as buffets or drink stations are eliminated unless an attendant is provided to serve those items to guests or to supervise the use of gloves by the patrons
Menus are available digital, single-use or disinfected between guests
To Our Valued Customers,
First, we would like to say thank you to all of you for supporting us through such unprecedented times. We are happy to announce that we will be opening on Monday May 4, for outdoor dining from 11am-11pm, with the kitchen closing at 10pm daily. We have tried our best to navigate our way through the reopening processes to ensure we are following the proper safety guidelines set forth by our Governor and the recommendations of the Restaurant Association and SC DHEC. We feel that we have come up with a protocol that will allow us to reopen in the safest manner possible for our customers and staff.
If at any time, you feel there are things we can do to improve your experience at any DIG location, feel free to reach out to either of us, as owners,
directly. Thomas@dighospitality.com or Amy@dighospitality.com . We feel that we are all in this together and we want to do our part to help with the health and safety of our community, and always value your opinions or feedback.
These are not all of the steps we are taking, but to point out some of the main ones: Our tables will be placed 8 feet apart, and no parties larger than 8 are allowed. There will be no bar seating for groups larger than 2, and those groups need to be spaced 6' apart. All tables and surfaces in our restaurant will be constantly sanitized by our staff, between each customer seating, and also daily power washing of all outdoor furniture. We have trained our staff on updated health and safety measures and will continue to do so as that criteria evolves. Health screenings will be conducted on all employees and masks and gloves will be worn when dealing with customers or food.
We are also asking our guests and staff to follow these recommended guidelines: No one is allowed to enter if they feel generally unwell, have had a fever in the last 72 hours. Everyone must maintain a minimum of 6-foot distance, and not congregate in any area. We ask that, if needed, sneeze or cough into a cloth or tissue. We also ask that no one shakes hands or engages in any unnecessary physical contact. If guests must wait for a table, we ask that you do it away from other tables, guests, or staff.
Given the current climate, we realize our decision to reopen will come with mixed feelings. We did have to reduce our staff back in March, but we are happy to have most of them back, and we are guaranteeing their average pay for seven more weeks at this time. Take-Out and Curbside service will still be available as well as delivery through www.dighosptiality.com We would like to thank you for your continued support and we hope to see you soon! Be safe!
-DIG Hospitality